Nysc-orientation schedule: The National Youth Service Corps, NYSC 2022 batch 'B' Stream 1 Orientation training will begin on June 15, 2022.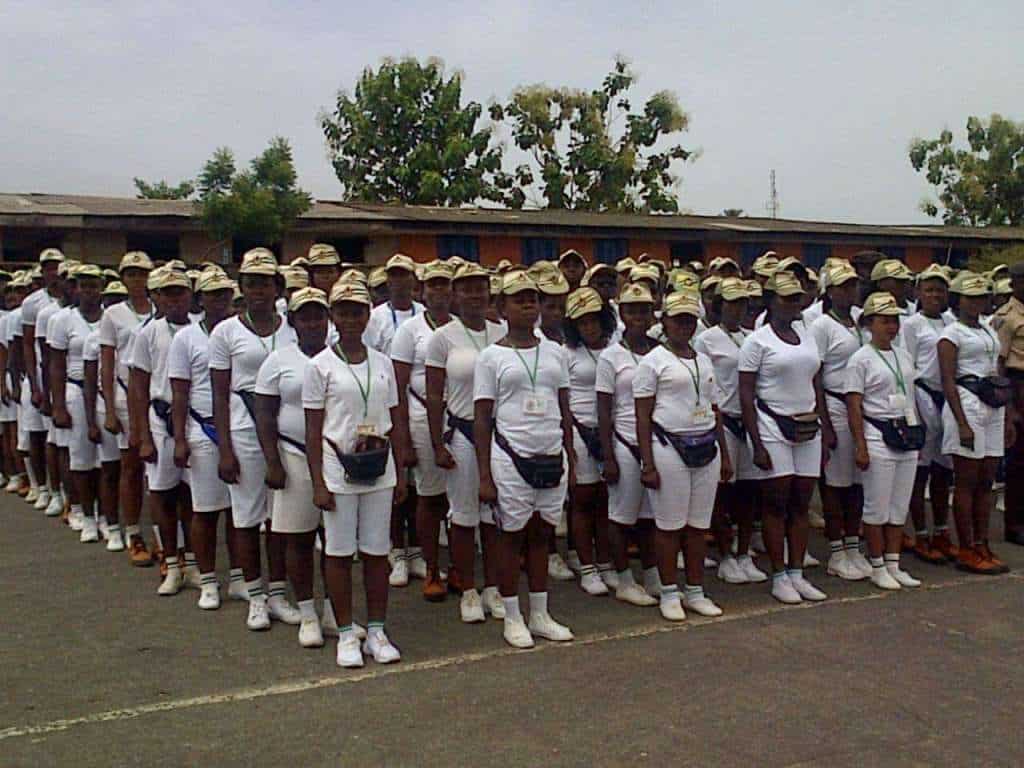 This is to inform all prospective Corps members that the National Youth Service Corps (NYSC) Management has set the start date for the 2022 Batch 'B' Stream I Orientation Course.
The Scheme's management has planned the 2022 Batch 'B' Stream I Orientation course to begin on Wednesday, June 15th, 2022, Nationwide.
The NYSC 2022 Batch 'B' Stream I Orientation Course is set to begin in the following NYSC Orientation Camps:
Registration / Commencement: Wednesday, June 15, 2022
Tuesday, July 5, 2022: Closing Ceremony
Similar posts:
Before registering, all Prospective Corps Members must take the COVID-19 test at the camp.
Prospective Corps members must complete the COVID-19 Rapid Diagnostic Test (RDT) self-reprinting form and print the verification slip, which must be submitted in camp for the COVID-19 test.
All prospective Corps Members assigned to the 2022 Batch 'B' Stream I Orientation Course should report to their respective camps as specified on their Call-up Letters. Foreign-trained graduates must arrive at the program with an International Passport and original copies of all uploaded papers.
Prospective Corps Members are strongly encouraged not to travel to the Orientation Camps at night in order to avoid putting themselves in danger. They are also encouraged to stop traveling after 6 p.m. and spend the night at military or police barracks, NYSC Secretariats, Corps Lodges, or other safe locations. PCs should read the Call-up letters carefully because they contain all important information and recommendations.
Parents and Guardians are encouraged to advise their children to be security alert and not board cars on the side of the road or vehicles that have not been registered with the NURTW when traveling to camp. They are encouraged to utilize only government-approved parking lots in order to avoid falling victim to crooks.They should also be warned about the hazards of traveling at night.
We want Nigerians to know that all COVID-19 safety measures would be properly followed at the Orientation Camps. We have collaborated with the NCDC and state health officials to provide free COVID-19 Orientation Camps. The work of Lison security services to safeguard the safety of Corps Members continues. When in doubt, make an inquiry, and NYSC will gladly give information.
Prospective Corps Members of Mono Polytechnics will be required to produce a National Diploma (ND) Certificate in addition to other essential documentation as a pre-requisite for enrollment at Orientation Camps countrywide.
In the case of a call-up letter being lost, the prospective Corps Member who received the call-up letter from his or her institution is encouraged to get a Police Report and a Swom Affidavit before reporting to the institution of graduation for further action. Those who first printed their Call-up Letters online can reprint them in the event of a loss.
Anyone who fails to report for service in the Service Corps as directed in the Call up Letter and/or refuses to make himself available for service in the Service Corps will be promoted in accordance with Section 13 sub-section 1(a) and (b) of the NYSCS Act, Cap. N84 Laws of the Federation of Nigeria, 2004.
Furthermore, any person who is not eligible to participate in the Service Corps or has been duly issued a Certificate of National Service or Certificate of Exemption but still participates will be prosecuted in accordance with Section 13 sub-section 2(a) and (b) of the NYSC Act, Cap N84 Laws of the Federation of Nigeria, 2004.
Prospective Corps Members must report to camp on the dates specified on their Call-up Letters and follow all COVID-19 non-pharmaceutical treatments, including hand washing at designated sites in the Orientation Camps, in accordance with COVID-19 procedures.Prospective Corps Members report to camp on a staggered schedule to minimize congestion and to guarantee physical and social distance. Every Prospective Corps Member is thus required to arrive at camp with enough face masks and pocket-sized hand sanitizer.
Following up on the presidential Steering Committee's recent statement on COVID-19. PCM should be aware that beginning December 1, 2021, all Federal Civil Servants (including Corps Members) will be required to provide proof of COVID-19 Vaccination before entering offices and orientation camps. Please keep in mind that presenting a falsified COVID-19 certificate is a criminal offense.
All married pregnant and nursing mothers who have not been deployed to their husbands' areas of residency can now attend the NYSC Orientation Camps in their spouses' states of residence for the Orientation course. They must, however, produce the following documents for registration, in addition to any essential paperwork:
Marriage evidence
Husband's identity
Evidence of the husband's domicile
We wish you all journey mercies to your various Orientation Camps.
Read more on http://www.portal.nysc.org.ng
More Posts From http://Exammaterials.com.ng